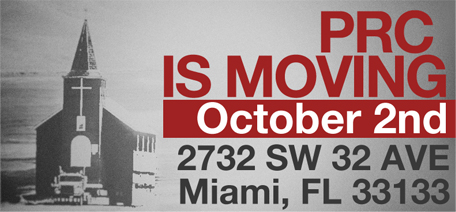 PRC is moving to its new location & time as of October 2nd, 2011 at 10:30am.
We look forward to our new location with more room for growth. This move also adds many more rooms for our growing and vibrante children's ministry.
The new location is 3 miles north of our current location:
2732 SW 32 Ave
Miami, FL 33133
Come visit us and see what God is doing in this city!